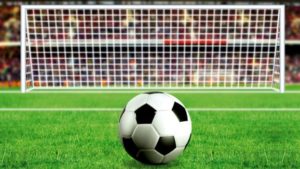 The Sound Kitchen, weekly mailbag show of Radio France international. On January 20, 2018 it's main dish was on Bangladeshi legend, the walking library Mr Polan Sarkar. This week also have a quiz question and it focused on the Football Match of Saudi Arabia.
Football Match and Saudi Women
Finally Saudi Arabia allowed female football fans into the stadium. Around 300 female spectators' attended a local game in Jiddah.
The women entered the King Abdullah Stadium through a special gate, with female security guards wearing orange vests searching the visitors at the entrance. Many of the female fans wore face paint and colors of one of the two teams, Al-Ahli and Al-Batin.
January 12, 2018 is the historic day, that make it possible into the Saudi Arabia for the first time.
Sarah Alkashgari
18 years old, a student at King Abdulaziz university, was responsible for greeting guests and showing them to their seats. She made history, not only attend but worked for that Friday match. Ms Sarah Alkashgari helped to organize Saudi Arabia's first football match allowing female spectators'.
Sound Kitchen Quiz
For the question of January 20, 2018, you have to visit RFI Sound Kitchen. This article helps you to find out the correct answer. Be sure to recheck the answer, as we don't call our's one is right.
Please note, you have to send your answer before 19 February 2018. Winners will select on the next week's show (24 February 2018).
Address
Susan Owensby
RFI – The Sound Kitchen
80, rue Camille Desmoulins
92130 Issy-les-Moulineaux
France
Email : RFI Sound Kitchen or
SMS +33 6 31 12 96 82
Don't forget to write your name and address, with you RFI ID (if you any).
---
For More Quiz visit RFI QUIZ
---
Social tagging:
Quiz
>
Radio Quiz
>
RFI
>
Sound Kitchen