Personal:
Md Ashik Eqbal, is a development worker and a Radio hobbyist.
He is coming from the city of Peace Rajshahi, the Silk City of Bangladesh and now Working in Dhaka, the Capital of the South Asian Country Bangladesh.
Biography of Md Ashik Eqbal
---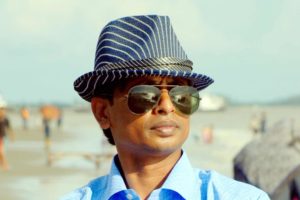 Nick Name                    : Tokon
Nationality                    : Bangladeshi (By Birth)
Religious                       : Islam
Marital Status               : Married
Last Academic Degree: Masters of Education
Present Employers      : Campaign for Popular Education (CAMPE)
Position and Project    : Deputy Program Manager – M&E
---
Professional:
Working as a Manager – Monitoring, Evaluation, Accountability and Learning (MEAL) in a World recognized Humanitarian Organization
Emotional:
Mr. Eqbal is Interested on DX-ing (Listening to Far away), as a dedicated SW listeners, he is hanging on several International Broadcasting Stations as an Official Monitor. Wave Surfers' Association Bangladesh (formerly RoseDWLC), was Founded by him. He is also the Founder of Basupara DX Listeners Society of Rajshahi.