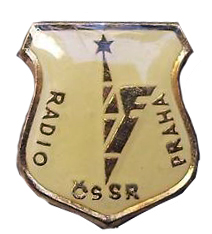 How do you know about Czech? Test your knowledge depth on Czech and win prize from Radio Czech. Just take part into Radio Prague June 2018 Quiz and be a winner of six fabulous prize from Radio Praha.
June 2018 quiz of Radio Cz on Czech composer "Leoš Janáček". 2018 is the 90th death anniversary of Leoš Janáček.
Radio Prague June 2018 : Question
June 2018 quiz question is:
Tell us the birthplace of the great Czech composer Leoš Janáček.
Deadline of this contest is : 30 June 2018.
Send your answer by email or regular mailing address to Radio Prague before the deadline
---
More on Radio Prague Visit : Radio Praha
---
Social tagging:
June 2018
>
Quiz
>
Radio Cz
>
Radio Prague
>
Radio Quiz