As like each month, Radio Prague announced their monthly quiz. Radio Prague May 2018 Monthly quiz is on the history of Radio Czechoslovakia. Test your knowledge and get a Radio Praha gift. To take part in this contest you have to send a simple question. Every month six lucky winner received the prize.
Radio Prague May 2018 : Question
Monthly Quiz: Radio Prague May 2018 Question is:
Czechoslovak Radio aired its first broadcast 95 years ago. How long was the first transmission and where was it broadcast from?
Deadline: May 31, 2018
Radio Czechoslovakia to Czech Radio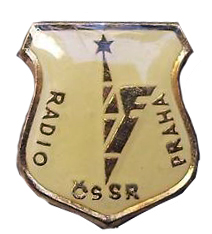 Believe it or not, Radio in Czechoslovakia started from October 28, 1919. Just 24 years later than Guglielmo Marconi's first successful long-distance transmission and reception of radio signals. After the First World War, radio Begun in Czechoslovakia from the telegraph station at Prague's Petrin lookout tower. It was broadcast on the first anniversary of the establishment of independent Czechoslovakia.
Czechoslovakia is still talking today from Czech and Slovakia, but not in Radio Wave, only on digital technology.
Milestones : The Beginning 
1919, October 28: First attempt in Radio Broadcasting;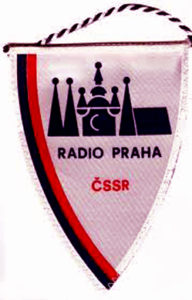 1923, May 18: First regular broadcasting begun from a military tent in Prague-Kbely on long wave. Czechoslovakia was the second European country after the UK, who has regular radio broadcasting.
1923, September: RadioJournal, enlisted its first Subscriber. (Listening radio was not free)
1924:
January: English and Esperanto service started their journey for the listeners abroad.
May: Rozhlas, the Czech equivalent of Broadcasting tagged with its name.
December: Radiojournal moved from the tent to a building owned by the post office at Foch Street (today's Vinohradska Street) in the center of Prague.
1925, Radiojournal broadcast the first live transmission of a concert of the Czech Philharmonic. I also started broadcasting for the German, Hungarian and Ruthenian minorities. the state gained a majority share in Radiojournal via the Ministry of Post and Telegraphs because the subscription fees failed to cover the costs.
1926:  Radiojournal introduced the time signal and regular news bulletins, produced by Czechoslovak Press Agency. The first radio drama appeared. New radio stations opened in Brno and Bratislava. Radiojournal orchestra was established and later developed into the Prague Radio Symphony Orchestra.
The Golden Era
1930 was a "golden era" for pre-war radio. The subscription was growing constantly and reaches one million in 1937. The station also offered short programs in Esperanto, English and German intended for listeners abroad.
1933: AT the end of this year, the stations owned new headquarter in 12 Foch Street (today's Vinohradska Street). Still it is there.
1936, August 31: Radiojournal Company launched its short-wave broadcasts for audiences abroad. It broadcast in five languages four hours a day.
1948: After the communist takeover in this year, Czechoslovak Radio was nationalized.
1952:  Czechoslovak Radio started jamming the broadcasts of Radio Free Europe.
1990: Czechoslovak Radio became a member of the European Broadcasting Union.
1991: Czechoslovak Radio became a public-service institution.
1993, January 01: With the split of Czechoslovakia, Czech radio born. (Radio Slovakia also born in the same date).
2000: Czech Radio started using a new "studio building" equipped with cutting-edge digital technology and said good bye to traditional radio wave.



[All the information captured from Czech Radio History By Miroslav Krupicka. To read the original article please visit CZECH RADIO HISTORY]
Social tagging:
Czech Radio History
>
Quiz
>
Radio Cz
>
Radio Czechoslovakia
>
Radio Prague
>
Radio Quiz