Radio Romania International declared a brand new contest for the year 2018-2019. Govora: Spa Tourism Contest is now on board. Now you are invited to participate new contest named RRI: "Govora: Spa tourism at European level".
Details of Govora: Spa Tourism Contest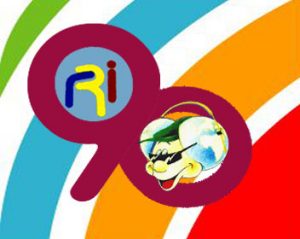 The Baile Govora spa resort of Romania is related to two Romanian personalities: Ion C. Bratianu and Doctor Nicolae Popescu Zorileanu. Ion C. Bratianu (1821-1891), a former prime minister of Romania. 130 years ago, they laid down the foundations for this spa resort where people can find cure for breathing and rheumatic diseases as well as for skin disorders. More than 100 years ago, the Baile Govora spa resort was, according to some sources, the place with the cleanest air in Europe. The development of the resort is also due to the medical research to which the famous Romanian engineer Anghel Saligny contributed.
Baile Govora spa has been certified as a spa resort of national and European interest. The Balneary Park in Govora, the biggest such park in Romania.  The resort's beauty makes it the most appropriate venue for various events to be held in the context of Romania's half-year presidency of the EU Council in 2019. In May 2019, Baile Govora will host a conference on "Spa tourism: An EU strategy for trans-national development."
Question of "Govora: Spa tourism at European level"
Where is Romania's largest balneary park located?
What international event is going to be held in May 2019 in Baile Govora spa resort?
In which county of Romania is Baile Govora spa resort located?
what prompted you to participate in the contest and why you are listening to RRI's broadcasts and following RRI's content online.
Prizes
The Grand Prize:
Two full board, 8-night trips for one person, between June 15 and 30, 2019 in Romania. (Sponsored by the Palace Hotel in Baile Govora spa resort, in Valcea County.)
Condition:
You will have to provide your own transportation to and from Romania;
You have to obtain a visa for Romania.
Rules of the "Govora: Spa tourism at European level" Contest
Organizer: The Romanian Broadcasting Corporation, headquartered in 60-64 General Berthelot Street, fiscal code RO8296093, organizes a prize winning contest titled  "Govora: Spa tourism at  European level", through Radio Romania International (RRI). The Organizer reserves the right to change the contest's concept and format any time.
Running period: The contest runs between 1 December 2018 – 28 February 2019, mailing date,  (namely 28 February 2019, 24:00 hours Romanian time, for online contributions), held in all of RRI's broadcast languages.
Rights and conditions for participation
The contest is addressed to all individuals who are 18 years of age by the date of 1 December 2018.
One listener or user may win a single prize.
Participants have to answer all questions in the contest in writing, by any means: e-mail, on the addresses of Radio Romania International.
Multiple sections answer  considering only the first Section.
To know more rules and reseulation please visit : RRI Govora: Spa



How to sent the Quiz Answer
Address is: Radio Romania International, 60-64 G-ral Berthelot Street, Sector 1, Bucharest, PO Box 111, code 010165, fax 00.40.21.319.05.62, e-mail: Email.
---
More RRI quiz on : Quiz RRI
---
Social tagging:
Govora Spa Quiz
>
Govora Spa Tpurism quiz
>
Quiz
>
Radio Quiz
>
RRI
>
RRI Govora Spa quiz
>
RRI quiz