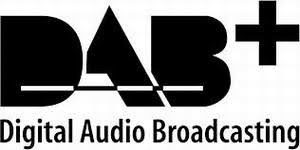 The Swiss Government has taken the decision to facilitate the transition from FM to DAB+.  The Federal Council of 25 October 2017, shows, " Switzerland 2025: No FM only DAB + ".
Radio broadcasting history of Switzerland started from 1935. This year Swiss Radio International came to air as pub lic service broadcasting. Swiss Radio International ceased all of her radio broadcast from the end of October 2004 (B04).

Switzerland 2025: No FM only DAB +
The Federal Council adopted the regulatory adjustments in its Radio and Television Ordinance and Implementation Regulations for Telecommunications Law. The revision of the Radio and Television Ordinance specifies that from 2020 DAB + will become the main distribution channel.  The gradual shutdown of VHF will be in parallel. The radio broadcasters with a public service contract will receive a guaranteed distribution on a DAB + platform from 2020 onward.
In order to support the radio industry in switching from VHF to DAB +, the Federal Council made this plan. Among other things, the Federal Council has decided that all radio operator licenses expiring at the end of 2019 should be extended until 2024. This will give the radio industry the necessary stability to complete the migration process from FM to DAB + as planned by the end of 2024 at the latest.
The plan confirmed that the transition to full digital broadcasting will start in 2020. FM broadcasts will phase out and the move to DAB+ broadcasting must be by the end of 2024.
Social tagging:
DAB
>
FM