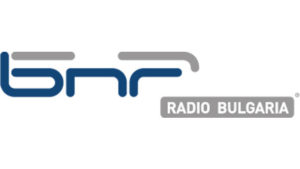 Radio Bulgaria's Spanish website published this sad news yesterday. English service also distributed an Open Letter against the decision on that issue. Radio Bulgaria BNR said Good Bye Audio Service is the sad news. German, French and Spanish service is deleting Audio service from its web.
Here is the details from BNR Web:
BNR said Good Bye Audio
---

After the cessation of Radio Bulgaria short-wave broadcasts in 2012, the time has come when our programs will no longer be heard on the web. As of June 1, 2017, by decision of the Bulgarian National Radio Directive, of which Radio Bulgaria is part, the voice of this station will be extinguished. However, they will be able to continue reading our articles and to know the news about the happening in this country in our web site during a couple of months more.

For us journalists from Radio Bulgaria, programs abroad have meant much more than conventional notions about radio journalism. Since it has been our mission, our link with the world, our relationship with foreigners eager to know more about the History, culture and traditions of Bulgaria.

Thank you for having been with us for all these years.

---
It's notable that Radio Bulgaria ceased Shortwave on January 31 2012. Till then Radio Bulgaria audio Service are available on BNR website.
BNR English Web Portal Also disclosed an Open Letter over this cessation of Audio. To know the details please follow the link.