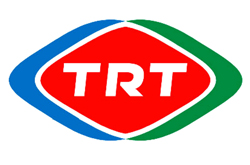 TRT, the Voice of Turkey Urdu service has a regular quiz show called Quiz of the month. TRT May 2018 , Urdu quiz of the month focused on a historic event of Turkey. From the beginning this event organized by TRT, the National Radio and Television of Turkey on April 23.
April 23, 1920 was the opening of Grand National Assembly of Turkey. 



History of April 23
April 23, which began to celebrate the first anniversary of the establishment of Grand National Assembly of Turkey, latter gifted to the children by the Founder Father of Turkey's Nation Mustafa Kemal Atatürk.
In the year 1921, it was decided that April 23 as a national holiday. Five years latter Mustafa Kemal Atatürk gifted this date towards the children. Aprl 23 then observed as a Children's Day. From 23 April 1929 it  was renamed as National Sovereignty and Children's Day.
 TRT and April 23

United Nation declared April 23 as a World Children's Day in the year 1979. To make it remarkable, Turkish Radio and Television Corporation (TRT) started a project and make this event globally. On that year April 23, celebrate worldwide with TRT International April 23 Children's Festival.
In the first year only six country (including Turkey) participate TRT's event. Bangladesh joined there in the year 1998.
TRT May 2018 : Urdu Question of the Month
Urdu Service of Voice of Turkey need the answer of the following question for the question of the month, May 2018.
Question: In the year 2018, which anniversary celebrated TRT April 23 Internationally?
Deadline of this contest is: 31 May 2018.
Six Lucky winners receive gift from TRT for the correct answer.
Send your entry to any of the following Address
TRT Urdu Service
PO Box 333
06443, Annie City, Ankara, Turkey
You can send your answer by Email also.



Social tagging:
Children's Day
>
Quiz
>
Radio Quiz
>
TRT
>
TRT Urdu Quiz