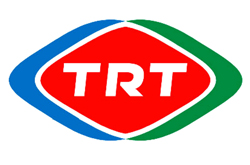 TRT is the National Radio and Television of Turkey. It is an international Service of Turkish state radio on SW.  Urdu service of TRT has a monthly quiz show named, "Question of the Month".  TRT Urdu June 2018 Question of the Month is on Turkish Super League.
TRT Urdu June 2018 : Quiz Quesion
Which team won the Super League of Turkish in the year 2018?
Deadline of this contest is: 30 June 2018.  Six Lucky winners receive gift from TRT for the correct answer.
Send your entry to any of the following Address
TRT Urdu Service
PO Box 333
06443, Annie City, Ankara, Turkey
You can send your answer by Email or from TRT Web response.



Social tagging:
Quiz
>
Radio Quiz
>
TRT Urdu Quiz