How do you know about Czech national symbols? Like Czech National Tree, National Flower, National Fruits or the National Anthem. Test your knowledge on Czech. Day one of each month Radio Prague disclosed their months quiz and the winner at the last day.
For September 2017, Radio Prague selected their quiz topics on one of their national symbol. Here is the question for September 2017:
What is the name of the Czech National Tree? 
Just send your answer to cr@radio.cz by the end of September and be one of the six lucky winners.
Czech National Tree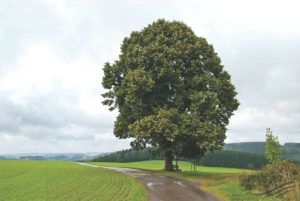 Tilia cordata or Small-leaved Lime is a species of Tilia. Some time It called little leaf linden or small-leaved linden. Lime is native to much of Europe.  Mainly in Britain, Central Russia, Spain, Italy, Greece, Bulgaria, Romania, Turkey, the Caucasus, and western Asia.
Tilia cordata is a deciduous tree growing to 20–40 m (66–131 ft) tall, diameter 1/3 to 1/2 the height, with a trunk up to 1 m diameter. The bark is smooth and grayish when young. The crown is rounded in a formal oval shape to pyramidal. Branching is upright and increases in density with age. The trees favour good, loamy sites, but can also found on sandy, infertile soils, and are drought resistant.
Nation Tree of South Asian Countries:
South Asia is representing the southern region of the Asian continent. South Asia is bounded on the south by the Indian Ocean and on land by West Asia, Central Asia, East Asia, and Southeast Asia.
Let's explore the national trees of South Asian Countries
| | | | |
| --- | --- | --- | --- |
| Sl. No | Name of Country | National Tree | Scientific Name |
| 01 | Afghanistan | Information not available |   |
| 02 | Bangladesh | Mango Tree | Mangifira indica |
| 03 | Bhutan | Bhutan Cypress | Cupressus cashmeriana |
| 04 | India | Banyan Tree | Ficus benghalensis |
| 05 | Maldives | Coconut Palm | Cocos nucifera |
| 06 | Nepal | Rhododendron | Rhododendron |
| 07 | Pakistan | Deodar | Cedrus deodara |
| 08 | Sri Lanka | Sri Lankan Ironwood | Mesua ferrea |
---
More Quiz on Radio Prague:  August 2017 | July 2017 | June 2017 |
---
Social tagging:
Radio Cz
>
Radio Prague
>
Radio Quiz