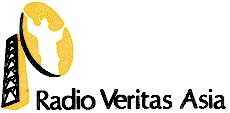 Radio Veritas Asia Bengali Service has many favorite shows, Sanchoye Sabolombon is one of them. In it's every episode there has a quiz question. One lucky winner selects from each show. Here I have tried my best to provide Sanchoye Sabolombon Quiz August 2017 qestion. Hope it will help them who desire to take part but unfortunately missed the show.
Sabolombon Quiz August 2017 Question
Episode 112 of Sanchoye Sabolombon aired on August 03, 2017. The Question of this episode is:
What Types of Food need for Campbell Duck to lay eggs in right time? (Thik samoy Dim Paoyer Jonno Campbell Haser kemon Khadder Proyojon?)
RVA Sanchoye Sabolombon Episode 113  broadcasts on August 10, 2017. The Question is:
Which types of fertilizer produced by Duck into the pond? (Haske pukurer kon sarer utpadon kari machine bola hoy?) 
Sanchoye Sabolombon Episode 114  aired on August 18, 2017. The Question of the show is:
How long a Black Bengal Goat generally given milk? (Black Bengal Chagoler Dugdha prodan kal sadharanato kato mash?)
RVA Bengali Sanchoye Sabolombon Episode 115  aired on August 24, 2017. The Question of the episode is:
Which types of accommodation required for large scale Goat farming ? ( Ek sange anek Chagol Paloner khetre kemon basosthan toiry kora Proyojon?)
Episode 116 of Sanchoye Sabolombon aired on August 31, 2017. The Question of this show is:
What action need to prevent goats from various viral diseases? (Rog protirodher joono rog hayar purbei sustho chagolke ki korte habe?)
Send your entry by Mail, Email or by SMS to RVA Dhaka or Kolkata Office. Better is to send answer to Banideepti, Dhaka through email.
Social tagging:
Quiz
>
Radio Quiz
>
RVA