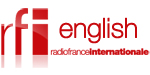 The Sound Kitchen of Radio France International announced RFI 2018 Photography Contest. This contest is designed for the RFI Fans Club worldwide. RFI Listeners Relations Department and The Sound Kitchen Jointly invites to take part in this  Photography Contest.
RFI 2018 Photography Contest Rules
Radio France International called it Humorous Photography Competition. Clubs have to do the following:
Gather club members with Club Banner
Doing something in the kitchen or something to do with cooking
Make it funny and laughing for other
Use Caps, Pans, Pots or anything else for cooking
Be sure to make it funny one with RFI banner.
Submission:
This Contest will open from January 15, 2018 and closed on February 15, 2018.
RFI Photography contest is only for RFI Fans' Club
Social tagging:
Quiz
>
Radio Quiz
>
RFI