A Brand new look of Euromaxx coming soon.  Euromaxx, a magazine program on Deutsche Welle TV. It telecast reports six time in week on Life and Culture of Europe and Germany. Major focusing issues of this magazine shows are Culture, Architecture, Photography, Film, Culinary, Lifestyle, Literature, Fashion, Music, People, Theater, Dance, Trends and Living. DW-TV telecasts Euromaxx since June 30, 2003 in German and English Channel. This 30 minutes show repeated several times in a week.  Arabic and Spanish version of Euromaxx started since February 06, 2012. Globally more than 200 million families watching this life-style through DW-TV. In addition 53 partner's station re-telecast this show.
After successfully telecasting Euromaxx, DW-TV decided to give Euromaxx a brand new look. The change in not only for program but also for infrastructure. From June 05, 2017 Euromaxx is going to be a brand new look with a new studio and new design.
To make it more remarkable, Euromaxx of DW-TV organized a simple quiz contest.
Here is the details:
A Brand new look of Euromaxx contest: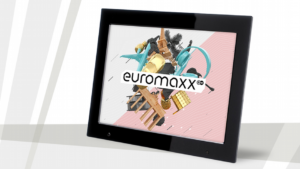 A new studio, a new design: Euromaxx is relocating and starting 5 June 2017 will have a brand new look. Now we want you to tell us what you would like to change in your life.
Time for something different: Euromaxx is relocating and starting 5 June 2017 will have a brand new look in a new studio with exciting graphic elements and a new sound. Would you like to change something in your life? Tell us what it is. Taking part is easy. Just click on the answer best suited to you.
Selected Answers are
a. I would like to refurnish my home
b. I would like to change my job
c. I would like to take a special trip
d. I would like to try out a new look
e. I would like …
As a token of our thanks your entries will enter in a draw to win a digital picture frame with photos of our hosts.  Please note the closing date is 2 June 2017 UTC. Decision of DW-TV is final.
To take part in this contest visit Euromaxx page on Deutsche Welle website.
Social tagging:
DW
>
Euromaxx
>
Quiz
>
Radio Quiz